Apple Inc. Watch 2 is Coming
Apple Watch 2 is Coming
Date Published:
2016-08-10

Preface
The second incarnation of the Apple Inc. (NASDAQ:AAPL) Watch, likely to be called the Apple Watch 2, will be coming later this year along with the next iPhone. The rumor mill has begun again, and we may have a better idea of what the new Watch will bring.

STORY
Forbes reported on KGI Securities analyst Ming-Chi Kuo -- also knows as the Apple whisperer, and his new feedback on the Apple watch 2.

The hope from investors was that Apple Inc. would bring about a wearable that was in fact untethered from the iPhone. That would mean a Watch that people could see instead of their phone for walks or runs, or anything. An untethered Apple Watch 2 would have had a Facetime screen, video conferencing and a host of other features that would have made the device a truly stand-alone product.

While those were the hope, we have learned a little less than that today. Kuo has forecasted that the Apple Inc. (NASDAQ:AAPL) Watch, take 2, will have a faster processor, better waterproofing and a barometer sensor.

Other upgrades include the a longer battery life while keeping the Watch as thin as the previous one. Perhaps the biggest change for the Apple Watch 2 is GPS capability. That functionality certainly adds a bit of that special sauce for a stand-alone device, but does not go all the way. Kuo further reported that the older Apple Watch, take 1, will get revamped processors and waterproofing. On top of that, Apple Inc. is purportedly considering a price drop for Apple Watch 1, which is common for Apple when next generations of products get released.

THE REAL SECRET
The Apple Watch will end up being a big success once it is truly untethered from the iPhone. A product that can be used instead of the iPhone for light trips or exercise. But the stunning secret in Apple's tool belt of new products appears to surround one of two moves: First, Apple Inc. just filed a patent for a rather staggering hardware that we might as well call the iRing. The patent surrounding it is tremendously ambitious and reads like an iPhone and Apple Watch combination.

The second narrative is Apple's distinct move into medical technology. At CML Pro, we do believe a major announcement is coming very soon surrounding a new piece of hardware for Apple Inc. that will catapult it forward in the booming segment that is medical device technology -- and yes, we do believe Apple Inc. (NASDAQ:AAPL) will be moving forward with an FDA approval application.

The author is long shares of Apple Inc.

WHY THIS MATTERS
The seismic disruption that will come with improved medical technology and artificial intelligence will be fantastical. It's identifying trends like this that allows us to find the 'next Apple' or the 'next Google.' This is what CML Pro does. Our research sits side-by-side with Goldman Sachs, Morgan Stanley and the rest on professional terminals, but we are the anti-institution and break the information advantage the top .1% have.

Each company in our 'Top Picks' is the single winner in an exploding thematic shift like artificial intelligence, Internet of Things, drones, biotech and more. In fact, here are just two of the trends that will radically affect the future that we are ahead of: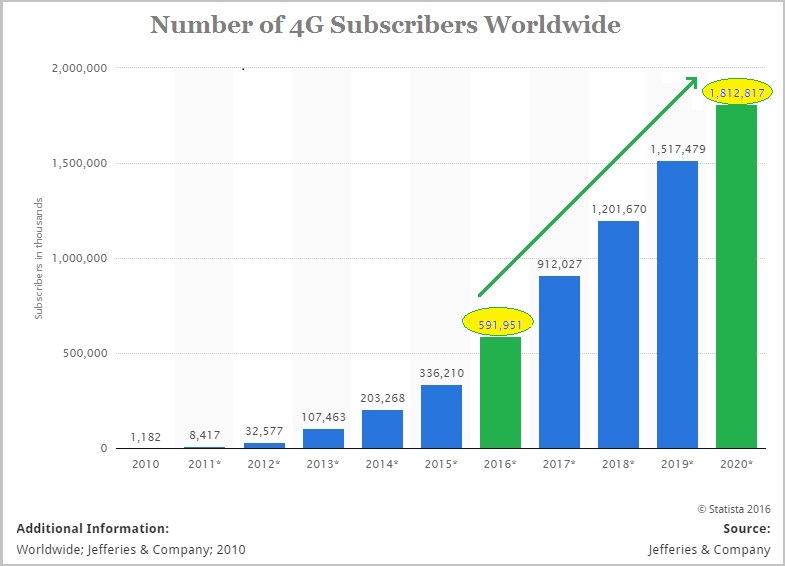 That chart plots the growth in 4G usages worldwide and how it will grow from 330 million people today to nearly 2 billion in five years. This is the lifeblood fueling every IoT and mobile device on the planet and CML Pro has named the single winner that will power this transformation. Then there's cyber security: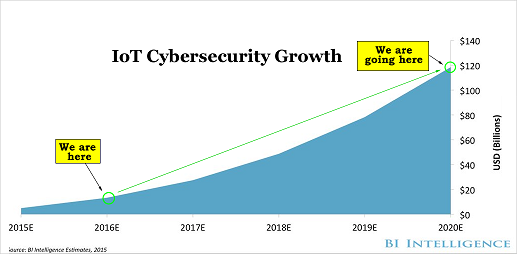 Market correction or not, recession or not, the growth in this area is a near certainty, even if projections come down, this is happening. CML Pro has named the single best cyber security stock to benefit from this theme.

These are just two of the themes we have identified and this is just one of the fantastic reports CML Pro members get along with all the visual tools, the precious few thematic top picks for 2016, research dossiers and alerts. For a limited time we are offering CML Pro at a 90% discount for $10/mo. with a lifetime guaranteed rate. Join Us: Get the most advanced premium research delivered to your inbox along with access to visual tools and data that until now has only been made available to the top 1%.