Apple Inc. (NASDAQ:AAPL) Has Wall Street Utterly Confused
Apple Inc. Has Wall Street Utterly Confused
Date Published:
2016-03-10

Preface
One look at the analyst estimate changes over the last quarter for Apple Inc. (NASDAQ:AAPL) reveals one obvious fact: Wall Street is utterly confused about Apple's future.

STORY
Apple beat earnings last quarter and that sent the stock higher. In fact, the price had dipped to an $89 handle and the panic was setting in. Calls for the end of Apple were abound. Of course, while earnings still shrank, the results came in much better than anticipated and suddenly Apple's stock is the new black.

Here's a great chart from CMLviz.com that illustrates the Apple share price relative to its moving averages and 52 week range.




Look how the current price (the blue dot) is above the purple dots, which are the 200-, 50- and 10-day moving averages, respectively.

This is a new kind of stock chart -- one built for traders that bypasses the weaknesses of only looking at a time series. In any case, Apple Inc. stock has risen considerably, and, for the technically oriented trader, has in fact broken above the major near-term hurdles.

While the stock has recovered, Wall Street analysts are far from coming to any real consensus on Apple's future. Here is one of the oddest views of analyst coverage change you will ever see for a company as large as Apple.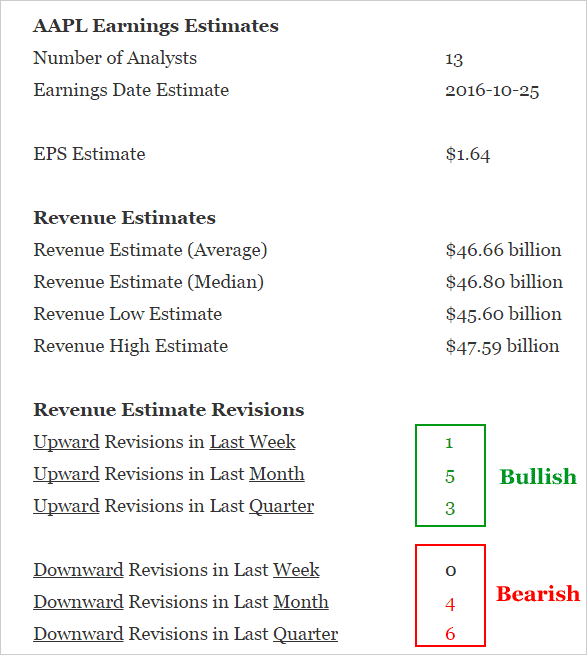 That raw data comes from ZACKS, and is organized on the "Analyst App" from CMLviz.

In what looks like an open argument between Wall Street analysts, nine times in the last quarter estimates have been taken higher while ten times estimates have been taken lower. Granted, earnings came out less than a month ago so some of those downgrades ahead of earning could now be upgrades after earnings. But, whatever the case, Wall Street can't seem to get hold of a singular narrative for Apple -- something that was unthinkable two years ago.

The author is long shares of Apple Inc.

WHY THIS MATTERS
The seismic disruption that will come with improved medical technology and artificial intelligence will be fantastical and Apple is leading the way. It's identifying trends like this that allows us to find the 'next Apple' or the 'next Google.' This is what CML Pro does. Our research sits side-by-side with Goldman Sachs, Morgan Stanley and the rest on professional terminals, but we are the anti-institution and break the information advantage the top .1% have.

Each company in our 'Top Picks' is the single winner in an exploding thematic shift like artificial intelligence, Internet of Things, drones, biotech and more. In fact, here are just two of the trends that will radically affect the future that we are ahead of: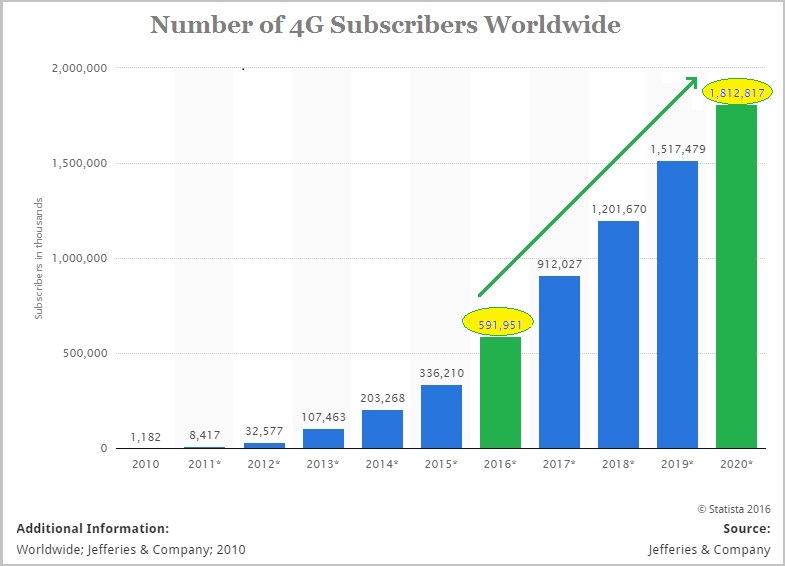 That chart plots the growth in 4G usages worldwide and how it will grow from 330 million people today to nearly 2 billion in five years. This is the lifeblood fueling every IoT and mobile device on the planet and CML Pro has named the single winner that will power this transformation. Then there's cyber security: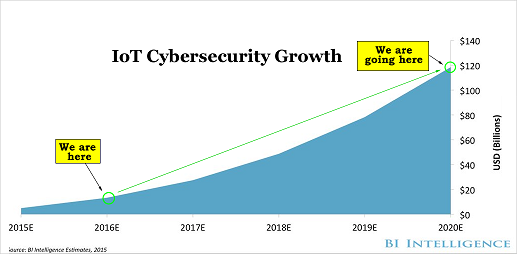 Market correction or not, recession or not, the growth in this area is a near certainty, even if projections come down, this is happening. CML Pro has named the single best cyber security stock to benefit from this theme.

These are just two of the themes we have identified and this is just one of the fantastic reports CML Pro members get along with all the visual tools, the precious few thematic top picks for 2016, research dossiers and alerts. For a limited time we are offering CML Pro at a 90% discount for $10/mo. with a lifetime guaranteed rate. Join Us: Get the most advanced premium research delivered to your inbox along with access to visual tools and data that until now has only been made available to the top 1%.