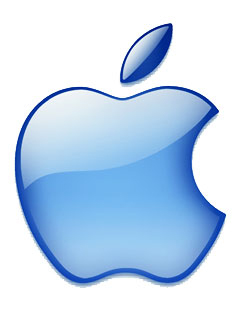 Smartphones are Very Much Alive as is Apple (NASDAQ:AAPL)
Date Published:
2016-11-28
Written by Ophir Gottlieb

Preface
A bizarre narrative has been woven surrounding Apple Inc. (NASDAQ:AAPL) and Samsung that smartphones are on the down swing. That the technology is soon to be outdated with at best a slow growth rate in the low single digit percent range, if not a slow shrinkage like the PC market. I call it bizarre because it's totally wrong.

Not only are smartphone subscriptions set to explode higher in the coming years, but the data used per subscription is on a pace to rise so quickly it can only be called revolutionary. It's time to learn to the facts.

Further, we will examine the immense opportunity that is coming with the move to 5G.

THE WORLD IS CHANGING
Let's start with the realities of the world we are facing with respect to a dramatic shift coming our way, before we turn specifically to our Spotlight Top Pick. We use a lot of data from the Ericsson Mobility Report, which is free for anyone in .pdf format.

First, we start very basic: mobile smartphone subscription growth projections:




I know this seems like it flies in the face of everything you've read from the main stream media, in particular with respect to Apple Inc. (NASDAQ:AAPL) but, the main stream media often times has no idea what it's talking about. In fact, it's that reality that has led thousands of people to CML Pro. So, to be clear, projections call for nearly 75% growth in smartphone subscriptions within six-years. Hardly a shrinking market.

Now, it's definitely the case that the vast majority of these new smartphone users will be in emerging markets which mean the Apple Inc iPhone and Samsung Galaxy franchises will not see the lion's share of the benefit. That narrative is true. But, this is not a shrinking market and Apple Inc and Samsung will likely grow their tent pole smartphone franchises.

Another easy way to look at this is to simply go year-by-year and examine mobile broadband subscriptions by region, by year: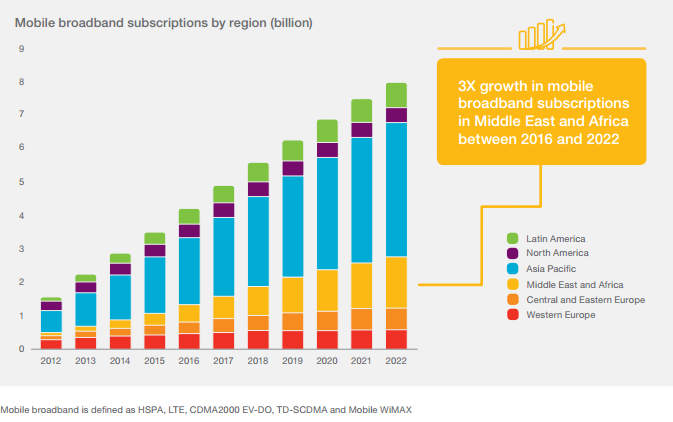 More broadband mobile subscriptions means more mobile devices and more mobile data usage. Check out this next chart for data usage per smartphone: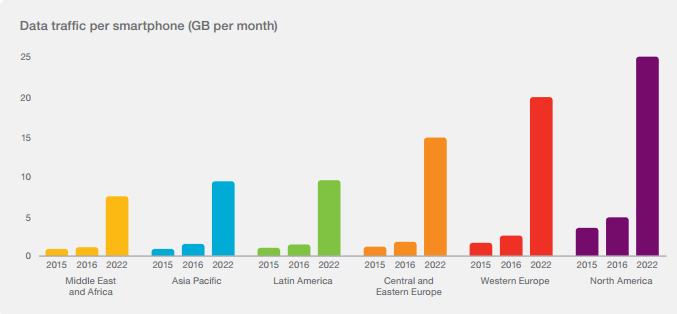 Keep in mind, this is per smartphone, so it's not just data consumption rising due to more subscriptions, but rather each subscription in and of itself is going to show massive growth. Here's that same information in a single chart -- note the dark orange area is data from smartphones: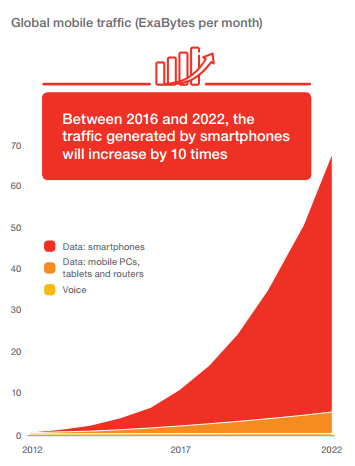 As the caption reads, "between 2016 and 2022, the traffic generated by smartphones will increase 10 times." Now is the time to remember that Apple Inc iPhone users drive the huge majority of app usage, even with just a 15% market share of total smartphones.

While the number of apps downloaded favors Google Play by about two to one, Apple (NASDAQ:AAPL) iPhones generate nearly twice as much revenue as Google Play. To put that into perspective, for every $1 dollar of app revenue driven by Google Play, Apple (NASDAQ:AAPL) generates about $4. If we see greater data consumption per smartphone, we likely see a greater benefit to Apple Inc than any other smartphone.

Now, further projections tell us that 80% of all our content consumption by 2020 will be video. Yep, video will replace essentially everything we do online. Here's a nice little chart to visualize some of that growth: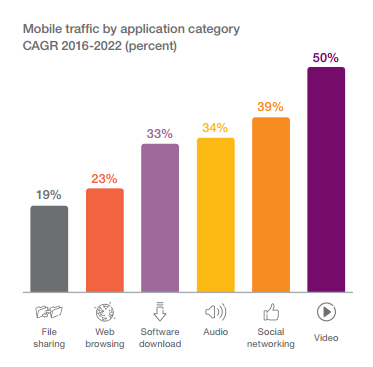 That is 50% year-over-year compounded annual growth for six straight years for video data traffic. That translates into over 1,100% growth in six years.

All of this information we just looked at is predicated on something very big -- it is the next generation (often time called 'G') of mobile networks. Let's talk about that.

HERE COMES 5G
Investopedia has a great write-up on 5G in general, so we'll just include a snippet here (our emphasis added):



"

5G promises vast improvements in speed, responsiveness and scale [].

Mobile operators expect to deliver 5G mobile download speeds in the gigabits-per-second range,

around 50 times faster

than existing 4G LTE technology.

Aside from raw speed, perhaps the

most transformative feature of 5G technology

is its ability to accommodate the tens of billions of connected devices, [] in the coming years as the internet of things (IoT) becomes a reality.

The 5G Infrastructure Public Private Partnership (5GPPP) has announced plans to provide "1000 times higher wireless area capacity" comparable to 2010, while aiming for a 90% drop in power consumption and 80% decrease in latency.

"



So there we have it. 5G is going to be a radical change to the world we live in and how we interact with our connected devices. But, it is a long-term pay to invest in 5G. Here's a chart of mobile subscriptions by technology: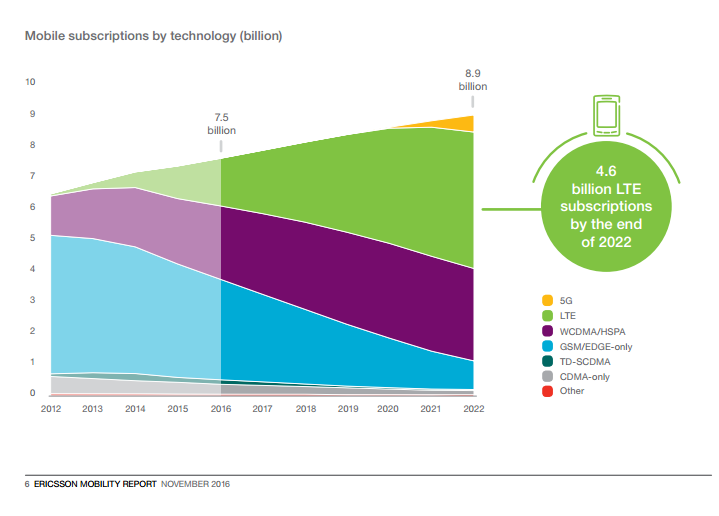 That little yellow area at the top is just barely peaking through by 2022, which means the real impact will be felt a little later than that.

So we've covered the coming revolution which motivates the importance of (i) the cloud, (ii) smartphones, (iii) the Internet of Things (IoT), (iv) network infrastructure and (v) hardware -- namely semi-conductors. Let's focus on the fifth piece.

WHY THIS MATTERS
We have a Spotlight Top Pick to benefit from this radical change. If you enjoyed learning about this future trend in technology, this may be up your alley: Our research sits side-by-side with Goldman Sachs, Morgan Stanley and the rest on professional terminals. Of our Top Picks, Nvidia is up 180% since we added it. Ambarella is up 80% since we added it. Relypsa was taken over for a 60% gain and we are already up on Twitter when we added it to Top Picks for $15.60.

To become a CML Pro member it's just $19 a month with no contract. It's that easy -- you cancel at any time, instantly.

Each company in our 'Top Picks' portfolio is the single winner in an exploding thematic shift like self-driving cars, health care tech, artificial intelligence, Internet of Things, drones, biotech and more. For a limited time we are offering CML Pro for $19/mo. with a lifetime guaranteed rate. Get the most advanced premium research along with access to visual tools and data that until now has only been made available to the top 1%.