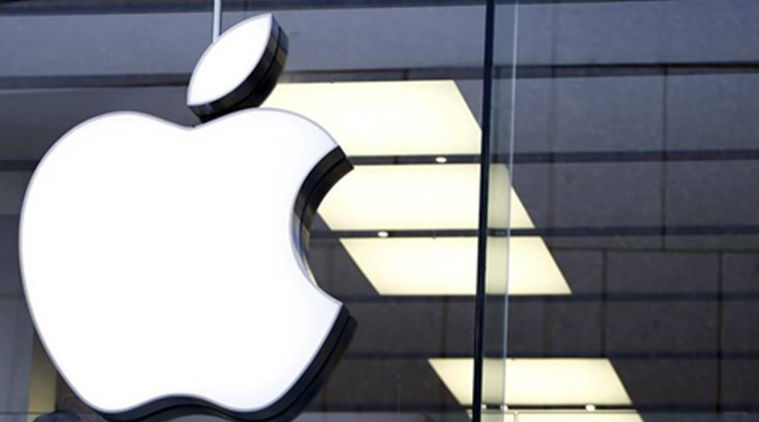 Date Published:
2017-03-06

Preface
Selling a covered call in Apple (NASDAQ:AAPL) has been a winner, but only for the mindful investor that avoids the pitfalls and is mindful of risk.

Apple Inc Stock Tendencies
Doing a covered call against a long stock position can be a wonderful income producing strategy, but it can also be very risky when done without proper understanding of the stock dynamics. Make no mistake, a covered call can be wealth destructive.

Here's what selling a covered call every month for the last two-years has returned in Apple (NASDAQ:AAPL).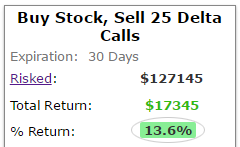 The covered call strategy returned 13.4% over the last two-years, which is decent, but hardly a breakthrough. But there's something going on with Apple (NASDAQ:AAPL) stock that is not easily seen without the right tools.

This is how the covered call has done if held only during earnings.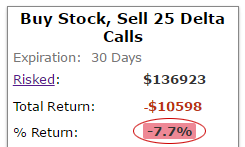 It may come as a surprise, but a covered call held during earnings in AAPL has been a loser. While that appears like a non-starter, it's actually the opposite -- it's the exact dynamic we needed to know to make this strategy work.

Here is how that same covered call has worked for the last 2-years, if it was held at all times, but then we simply skipped earnings -- we held no position. For ease of comparison, we have put the original strategy on the left, and the new one -- skipping earnings -- on the right.





That 13.4% return has spiked t0 22.4%, and even better, this strategy took far less risk than doing the covered call blindly every month.



The key to option trading is quite simple -- understanding the dynamics of the stock you're looking at allows you to adjust the option strategy to reflect those dynamics.



We can make this adjustment the tap of the mouse button:




IS THIS JUST LUCK?
If our analysis is correct, this strategy of avoiding earnings for the covered call in Apple Inc should have worked better than the normal strategy of just selling the covered call and holding for the near-term as well.

It turns out that this is exactly what we find. Here are the results, side-by-side, for the last year:




The left had side shows the results of holding the covered call at all times during the last year, and the right hand side shows the results of doing the same, but always avoiding earnings. It's not just the better returns we are after, it's avoiding the outsized risk of earnings -- when an option position feels like the flip of a coin rather than investment.

What Just Happened
This could have been any company -- like Facebook, Google or Amazon, or any ETF and any option strategy. Sometimes we discover what not to trade which is easily as important as what to, and how to trade. What we're really seeing is the radical difference in applying an option strategy with analysis ahead of time, whether that's a stop loss or avoiding earnings, or both. This is how people profit from the option market -- it's preparation, not luck.

To see how to do this for any stock, for any strategy, with just the click of a few buttons, we welcome you to watch this 4-minute demonstration video:
Tap Here to See the Tools at Work

Thanks for reading, friends.

The author is long shares of Apple (NASDAQ:AAPL) at the time of this writing.

Risk Disclosure
Trading futures and options involves the risk of loss. Please consider carefully whether futures or options are appropriate to your financial situation. Only risk capital should be used when trading futures or options. Investors could lose more than their initial investment.

Past results are not necessarily indicative of future results. The risk of loss in trading can be substantial, carefully consider the inherent risks of such an investment in light of your financial condition.