Apple, AAPL, GOOGL, FB, AMZN, TSLA, video, information, reality, series, content, iphone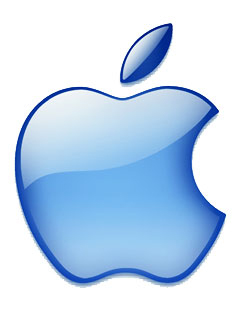 Here. Comes. Apple.
Date Published:
2018-07-20

Written by: Ophir Gottlieb

This is a snippet from the original CML Pro dossier published on 07-12-2018.


LEDE
Innovation is now striking in several places, culminating in what may be a multi-year cycle of growth.


AUGMENTED REALITY
Augmented reality (AR) is a mix between the real world and virtual reality -- think "Pokemon Go." There is a weird dividing line between AR and Mixed Realty (MR), but I don't think Apple draws that distinction.

Bank of America recently posted a note that augmented reality could be a $8 billion 'revenue opportunity' for Apple. With that proclamation, the bank raised its price target to $240 (from $225).

But that's not the news. The news was delivered more than two-years ago. But the news wasn't some genius future seeing vision we had -- all we did was (literally) quote CEO Tim Cook, and do some patent hunting.

July 18, 2016 we penned "Apple Files a Patent for Augmented Reality."

Yes, July of 2016. Here is a snippet from that dossier.

Here's a snippet from the Patent filing before we dig into the meaning of it.



"

A computer-implemented method for generating and synchronizing interactive Augmented Reality (AR) displays, comprising: capturing live video of a real-world, physical environment on a touch sensitive surface of a device; combining an information layer and the live video in a display of the device, the information layer related to one or more objects in the live video;

displaying computer-generated imagery representing one or more objects in the live video on the touch sensitive surface; overlaying the information layer on the computer-generated imagery; receiving data from one or more onboard motion sensors indicating that the device is in motion; and synchronizing the live video, computer-generated imagery and information layer using the sensor data.

"



So, that was a mouthful. Of course, Patent filings are intentionally difficult to understand to obfuscate their intention while at the same time seeking intellectual property protection. Let's see what's really going on. First, a rendering from the Apple patent -- the coloring was added by CML Pro.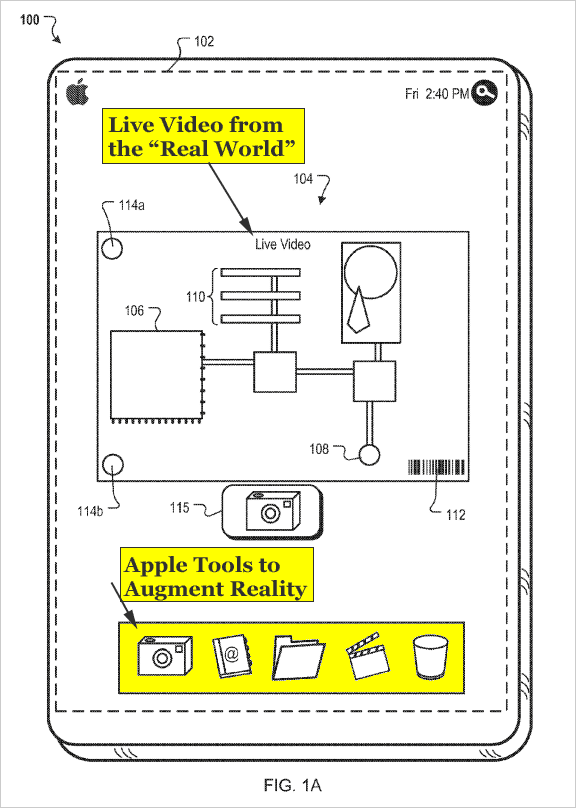 Start with a live recording and then Apple provides tools to augment that reality in real-time. Before we get too far into the Apple (NASDAQ:AAPL) patent, let's understand augmented reality, first.


AUGMENTED AND VIRTUAL REALITY
Augmented Reality (AR) is one of the revolutionary themes, one of the fundamental shifts coming in the near future that will change how we live, work, and play and the customer base is all of humanity.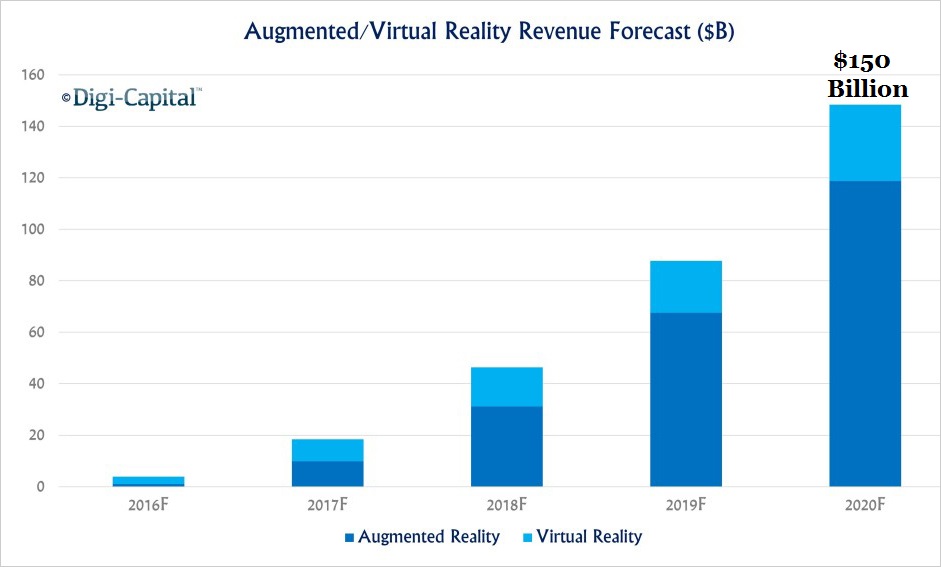 (note that forecast has been brought down in the recent past to $120 billion)



We can sit in the same room as a family member 10,000 miles away. Have a meal with anyone we know at any time in any place. We can sit on the 50-yard line at the Super Bowl. We can sit front row at the State of the Union. We can visit Mars, be an airplane pilot, and go to an African Safari.

Further yet, we can treat anxiety disorders, phobias, even expand the reach of education and further children's imaginations, even adult imagination. Not to get crass, but even sexual encounters will be possible from anywhere at any time. Touch, the physical sense, is now possible. Here's a little image from MIT:




Here's another image from Apple, again, CML Pro has annotated the image.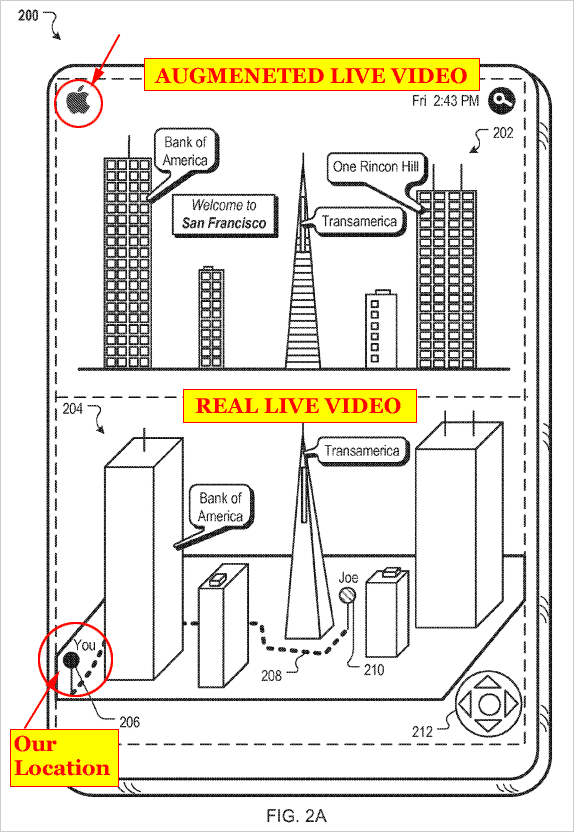 The technology Apple is inventing will allow an user to create a 3-dimensional map of an area, in real time, which is then overlaid with information that augments their reality. But it's not just video games that Apple is after.

Here's a snippet from the patent filing and then a rendering Apple included in the filing.



"

For example, a car mechanic can hold device 100 over a car engine and an outline identifying parts and providing excerpts from a repair manual or schematics can be displayed in the live video to assist the mechanic in repairing the engine.

For example, a teacher can hold device 100 over a student's exam paper and an outline showing incorrect answers to exam questions can be displayed in the live video to assist the teach in grading the exam paper.

"



And then Apple goes yet further, with split screen computer-generated Imagery. For a fuller discussion of this technology and how Apple seems to be approaching, along with a more "plain English" explanation, we direct you to that dossier.

And just so we're clear, as Bank of America noted, "it's not just video game makers capitalizing on AR. The BofAML analyst highlighted retailers such as Lowes and Home Depot already using AR to help customers picture how countertops, floors, blinds or paint might look in their homes before buying them."


SERVICES - A BUNDLE
Apple Services has long been one of our favorite subjects. It's the part of the business driven by the Apple Music, iCloud, the App Store, and others.

Apple Music took Wall Street by surprise with its success and it is now reported to be the largest streaming music service in the United States, just recently passing Spotify.

On a global scale Spotify still has the lead with 70 million paying subscribers while Apple is at about 45 million. But, this one little bit is now a $5 billion a year business for Apple, and growing.

But there's more to services -- as we have written countless times, Apple is getting into video (finally). After many notes, our latest on 3-5-2018 we wrote Apple, Finally, Makes a Serious Move into Video.

Apple gingerly stepped into original content with Karaoke Carpool. And, much to the dismay of critics, it was, for Apple, a hit.

Now, Apple is ready to take a test drive and turn it into a juggernaut - or so it is willing to try, again.


ORIGINAL CONTENT
With forecasts showing that nearly 80% of the content we consume by the year 2020 will be video of some sort, and the empirical data that we get from the various streaming giants, Apple is going for it again. So here is the news, all wrapped up neatly, as it has broken over several months.

* On October 10th, 2017, the Wall Street Journal published "Apple Strikes Deal With Spielberg's Amblin for 'Amazing Stories' Reboot."



The tech giant has struck a deal with Mr. Spielberg's Amblin Television and Universal Television, an unit of Comcast Corp.'s NBCUniversal, to make new episodes of "Amazing Stories," a science fiction and horror anthology series that ran on NBC in the 1980s.



Spielberg is as a big a name as any in Hollywood, so it was fitting that this was Apple's first major announcement surround original content.

* On February 27th 2018 Variety published a note that M. Night Shyamalan to would produce a straight-to-series thriller for Apple.



The streaming service has given a straight-to-series order to a psychological thriller series from writer Tony Basgallop that Shyamalan will executive produce. Plot details for the series are being kept under wraps. The half-hour series has received a 10-episode order, with Shyamalan also set to direct the first episode.



Shyamalan is the famed writer-director of The Sixth Sense, Signs, and most recently the mega hit (for its budget), Split. With Spielberg, Apple has secured two of the most powerful content creators in the world for its own original library.

* On November 8, 2017, Deadline Hollywood reported that "Apple Gives Reese Witherspoon-Jennifer Aniston Morning Show Series 2-Season Order."



Apple is making an official entry into the scripted series arena under Jamie Erlicht & Zack Van Amburg, heads of the recently formed worldwide video programming division.

In a competitive situation, with multiple networks pursuing, Apple has landed the hot morning show drama series project, executive produced by and starring Jennifer Aniston and Reese Witherspoon, with a two-season, straight-to-series order.



Apple, here, added star power from the acting side to its original content library powered by the creators themselves.

* On March 2nd, 2018, Variety reported that "Apple Hires Sony TV's Angélica Guerra as Head of Latin American Programming."



Guerra joins Apple from Sony Pictures Television, where she served as senior vice president and managing director of production for Latin America and U.S. Hispanic.

In that role, she oversaw the company's production business across the region, including Colombia, Mexico and Brazil.



All of this falls on the backdrop of the earliest "big idea" story coming from the Apple video content realm.

* On June 16th, 2017, Fortune reported "Apple Just Nabbed 2 Top TV Executives From Sony Pictures."



Apple said on Friday it hired co-presidents of Sony Pictures Television, Jamie Erlicht and Zack Van Amburg, to lead its video programming efforts.

The duo, responsible for shows such Breaking Bad, Better Call Saul, The Crown, and The Blacklist, have been Sony Pictures presidents since 2005.



But that's not the freshest news, either.

The news comes from a move that Apple is considering a services bundle.

On June 28th, 2018, we learned that Apple could bundle TV, music and news in a single subscription.

The Information believes that Apple is going to create an unified subscription -- it will look like Amazon prime, without package delivery and e-commerce.



For a single monthly or annual fee, you'll be able to access Apple Music, Apple TV's premium content and Apple News' premium content.



We believe this is where Apple's video efforts will first take shape. Subscribers will get their music, their new video and original content, dozens of magazine subscriptions through Apple's acquisition of Texture, and whatever else Apple might offer as a service.

With 800 million iPhones in use and growing, all of a sudden, a services bundle looks mighty tasty for the business. And let us not forget, the Apple Services segment is already the second largest revenue driver for the company (behind iPhone), posting over $9 billion in the latest quarter.


APPLE CAR
On May 15, 2018 the Merc penned an article, "Apple now has more self-driving car permits in California than Waymo and Tesla."

Last year Apple had 3 permits. Fast forward one year later, Apple now has 55 permits that allow it to test self-driving cars on California roads. That's behind only General Motors (with 104).



Apple rapidly grew out its fleet from three in April 2017. In January, Apple increased its self-driving car fleet nine fold to 27 and to 45 by April this year. In May, Apple got permits for 10 more self-driving vehicles.



We can pretend Apple is not interested in the technology, or we can just submit -- Apple is interested in the technology, it has not given up, and it is, at least in California, more aggressive than Alphabet's Waymo and the mighty Tesla.

And then there's the boring old iPhone -- you know, the most successful piece of consumer technology ever.


iPHONE
In a research summary post from Barron's tech Trader, the incomparable Tiernan Ray wrote Apple Betting Big on Production of Forthcoming iPhones, Says BlueFin.

The quick summary comes from a snippet (our emphasis is added):



Without citing sources, the duo write that Apple is planning for 91 million units to be built, combined, of three new models of iPhone in the latter two calendar quarters of this year, to be followed by another 92 million units in the first two quarters of next year.

That 92 million units in the first two quarters of next year is "far larger than normal cycles."



This is all based on the lukewarm reception of the iPhone X, and by lukewarm we mean the largest profit generating smartphone in the world.



The iPhone 11 Plus should satisfy those unhappy with the iPhone X due to size concerns, while the iPhone 9 device should satisfy more budget-conscious buyers and the aforementioned extension of the iPhone 8 model builds will round out a fairly extensive line-up. We continue to hear that upgrade activity over the past.




RISK
China, tariffs, a stock market sell-off, and government interference are all serious threats in the intermediate term.


OPTION TRADERS
For you option traders out there, there is a powerful pattern in Apple stock if and only if it rises by 3% or more the day after earnings.

If the stock move immediately following an earnings result was large (3% or more to the upside), if we test waiting two-days after that earnings announcement and then bought a three-week at the money (50 delta) call, the results were quite strong.

If we bought the at-the-money call in Apple (NASDAQ:AAPL) over the last three-years but only held it after earnings and after an earnings pop higher, we get these results:



You can read the entire research dossier behind this result here: How to Trade Apple After an Earnings Beat.


NOW WHAT
Apple is innovating. Tim Cook has missed a few large opportunities, but he may be circling back on two of them -- namely video and cars.

The Apple Watch is a knock down drag out hit, as we have written now more than half a dozen times. Here is the most recent: Apple Watch is Turning into a Huge Winner.

With AR finally coming to see the light of day, video now a focus, a service bundle in the works, self-driving "something" back under the R&D spotlight, and iPhone growth forecasts growing, we see more upside to Apple's business.


WHY THIS MATTERS
It's understanding technology that gets us an edge to find the "next Apple," or the "next Amazon." This is what CML Pro does. We are members of Thomson First Call -- our research sits side by side with Goldman Sachs, Morgan Stanley and the rest, but we are the anti-institution and break the information asymmetry.

The precious few thematic top picks for 2018, research dossiers, and alerts are available for a limited time at a 80% discount for $29/mo. Join Us: Discover the undiscovered companies that will power technology's future.

Thanks for reading, friends.

The author is long shares of Apple at the time of this writing.

Legal
The information contained on this site is provided for general informational purposes, as a convenience to the readers. The materials are not a substitute for obtaining professional advice from a qualified person, firm or corporation. Consult the appropriate professional advisor for more complete and current information. Capital Market Laboratories ("The Company") does not engage in rendering any legal or professional services by placing these general informational materials on this website.

The Company specifically disclaims any liability, whether based in contract, tort, strict liability or otherwise, for any direct, indirect, incidental, consequential, or special damages arising out of or in any way connected with access to or use of the site, even if we have been advised of the possibility of such damages, including liability in connection with mistakes or omissions in, or delays in transmission of, information to or from the user, interruptions in telecommunications connections to the site or viruses.

The Company make no representations or warranties about the accuracy or completeness of the information contained on this website. Any links provided to other server sites are offered as a matter of convenience and in no way are meant to imply that The Company endorses, sponsors, promotes or is affiliated with the owners of or participants in those sites, or endorse any information contained on those sites, unless expressly stated.