Apple ,AAPL, iPhone, Apple Watch, estimates, earnings, year, EPS, revenue
Apple Earnings:
Exactly What Just Happened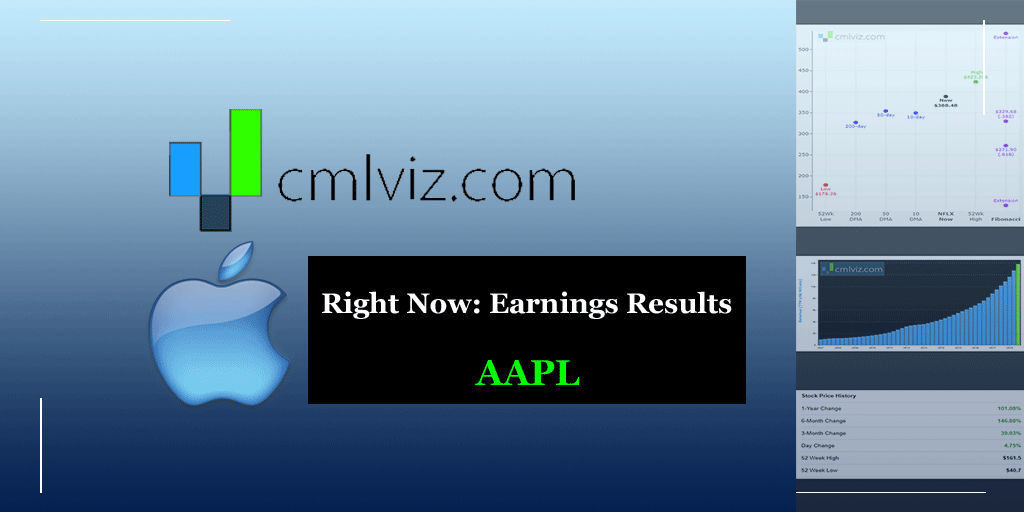 Apple Earnings: Exactly What Just Happened
Date Published:
11-01-2018
LEDE
Apple just reported earnings and this is exactly how the numbers and commentary read, and how they compare to what was expected. China grew 16%, in line with expectations and the company beat both revenue and EPS estimates.

From the conference call we learned that the company will no longer report iPhone unit sales, saying that the number is not correlated to the company's progress. In that same vein, the company will now include Services gross margins and therefore costs, quite clearly noting that Services is now a true focal point.

Finally, the CFO noted they were taking about $2B down from revenue guidance due to the strong U.S. dollar versus the rest of the world -- that is currency related, nothing to do with demand.

The initial reaction in the stock was negative. Whether it was a lack of growth in iPhone units, or next quarter's revenue guidance, which was largely in line when adjusting for the strong dollar, Wall Street simply didn't love the numbers right from the start. Also, now that Apple will no longer report units of iPhones (or Macs and iPads), there is now a feeling of a lack of transparency.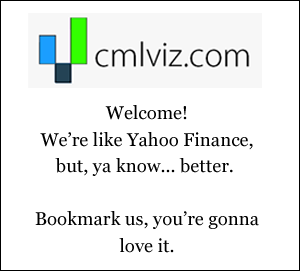 Results
| | | | |
| --- | --- | --- | --- |
| Item | Estimates | Actual | Comment |
| Revenue | $61.43B | $62.9B | Beat |
| Adj EPS | $2.77 | $2.91 | Beat |
| iPhone Units | 47 million | 46.9M | Miss |
| iPhone ASP | $751 | $793 | Beat |
| Services Revenue | $10.2B | $10B (+27% after one-time adjustment) | One time adjustment taken out it was a beat |
| 'Other' Revenue | $4.18B | $4.2B | Beat |
| Next Q Revenue Guidance | $92.94B | $89-$93B | Miss |
| Next Q EPS Guidance | $4.92 | | |
| Next Q iPhone ASP Guidance | $809 | | |
Company Commentary
Apple today announced financial results for its fiscal 2018 fourth quarter ended September 29, 2018. The Company posted quarterly revenue of $62.9 billion, an increase of 20 percent from the year-ago quarter, and quarterly earnings per diluted share of $2.91, up 41 percent. International sales accounted for 61 percent of the quarter's revenue.

Services revenue reached an all-time high of $10 billion. Excluding an one-time favorable adjustment of $640 million recognized in the fourth quarter of fiscal 2017, Services revenue grew from $7.9 billion in the fourth quarter of fiscal 2017 to $10 billion in the fourth quarter of fiscal 2018, an increase of 27 percent.

"We're thrilled to report another record-breaking quarter that caps a tremendous fiscal 2018, the year in which we shipped our 2 billionth iOS device, celebrated the 10th anniversary of the App Store and achieved the strongest revenue and earnings in Apple's history," said Tim Cook, Apple's CEO. "Over the past two months, we've delivered huge advancements for our customers through new versions of iPhone, Apple Watch, iPad and Mac as well as our four operating systems, and we enter the holiday season with our strongest lineup of products and services ever."

"We concluded a record year with our best September quarter ever, growing double digits in every geographic segment. We set September quarter revenue records for iPhone and Wearables and all-time quarterly records for Services and Mac," said Luca Maestri, Apple's CFO. "We generated $19.5 billion in operating cash flow and returned over $23 billion to shareholders in dividends and share repurchases in the September quarter, bringing total capital returned in fiscal 2018 to almost $90 billion."

Apple is providing the following guidance for its fiscal 2019 first quarter:
* revenue between $89 billion and $93 billion
* gross margin between 38 percent and 38.5 percent • operating expenses between $8.7 billion and $8.8 billion
* other income/(expense) of $300 million
* tax rate of approximately 16.5 percent before discrete items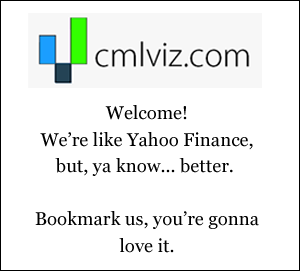 What Happened
You are on the better, smarter, faster version of finance portals like Yahoo! Finance. Welcome -- as one example, all of this data we just covered is available for any company, at any time, on the CMLviz.com Analyst Tab, for free: Right Here


Bookmark the site -- this is -- Free. Forever. Period.

Risk Disclosure
The information contained on this site is provided for general informational purposes, as a convenience to the readers. The materials are not a substitute for obtaining professional advice from a qualified person, firm or corporation. Consult the appropriate professional advisor for more complete and current information. Capital Market Laboratories ("The Company") does not engage in rendering any legal or professional services by placing these general informational materials on this website.

The Company specifically disclaims any liability, whether based in contract, tort, strict liability or otherwise, for any direct, indirect, incidental, consequential, or special damages arising out of or in any way connected with access to or use of the site, even if we have been advised of the possibility of such damages, including liability in connection with mistakes or omissions in, or delays in transmission of, information to or from the user, interruptions in telecommunications connections to the site or viruses.

The Company make no representations or warranties about the accuracy or completeness of the information contained on this website. Any links provided to other server sites are offered as a matter of convenience and in no way are meant to imply that The Company endorses, sponsors, promotes or is affiliated with the owners of or participants in those sites, or endorse any information contained on those sites, unless expressly stated.