The Secret's Out: This Gem is King of the Cloud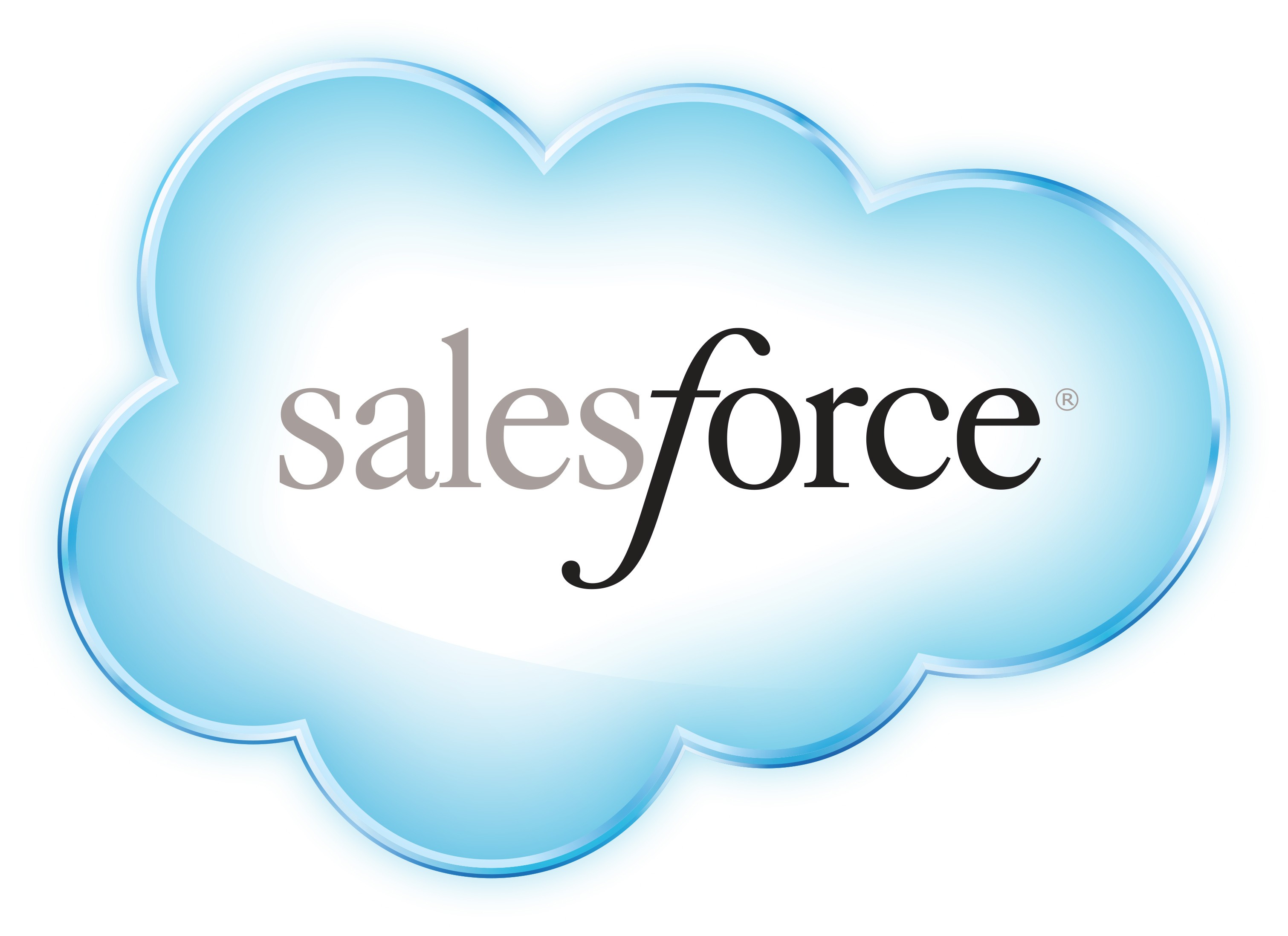 Fundamentals

PREFACE
A lot of the information we're going to cover may feel like a surprise. Let's get into it. Salesforce just released earnings after hours, and here's what we know:
Revenue grew 25% year-over-year to $1.81 billion versus estimates of $1.79 billion. Earnings per share came in at $0.19 which met expectations.
The stock is popping after hours. Here's the rest of the story:
EARNINGS
During the conference call, CEO Marc Benioff said:
"It was an amazing quarter, it was an amazing year. No one is as excited as we are; no one is growing like us at our scale."
Source:
Investopedia
The company also forecsasted higher than expectations for the full year.
THEMES: CLOUD -- AMAZON, MICROSFT, ORACLE
The key to successful investing is identifying the radical trends that will shape the future, and then find the companies that are poised to lead those industries, or even be the backbone that powers them.
It's now time recognize that Salesforce (CRM) has turned into a massive power in both the cloud computing and software as a service (SaaS) realm. The company
also
has a colossal secret weapon that you simply won't believe when you see it.
For now, we'll start with the cartoonish all-time revenue (TTM) chart, below.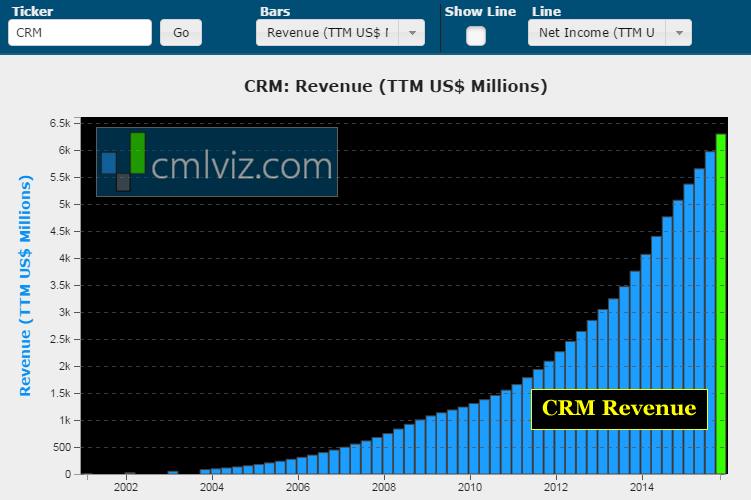 Source:
CML Pro
Cloud computing and software as a service (SaaS) are lightning rod phrases in the technology vernacular. It's the cloud that's pushing Amazon (AMZN) to new highs and driving fully 50% of operating profit while making up just 8% of revenue. Microsoft's (MSFT) hardcore pivot into SaaS, as opposed to selling software as a one off, has made that company suddenly innovative, exciting and dangerous.
Here is the cloud applications market size, worldwide, from 2013 to 2019 (in billion U.S. dollars) from
Statista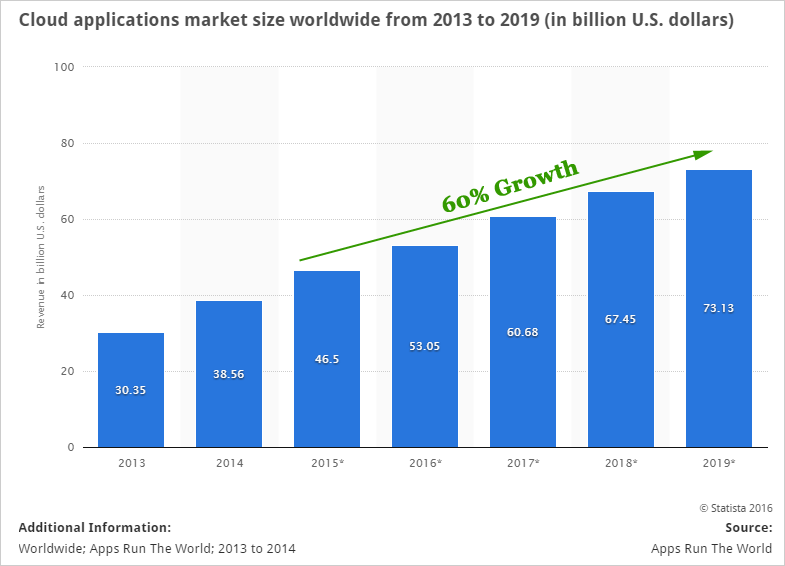 We're looking at nearly 60% growth from 2015 through 2019. Then there's Software as a Service (SaaS):
THEMES: SaaS -- ADBE, SAP, ORCL, IBM
"SaaS revenues (as an industry) make up less than 20 percent of the enterprise software market" (
SF Business Times)
so the growth potential and expectations are sky high.
CRM is only delivered as SaaS, and further, there is no option available for using the software within a private cloud or on-premises environment. Both Microsoft (MSFT) and Oracle (ORCL) do offer on premises hosting, so CRM is both unusual and a pure play Cloud computing and SaaS investment.
If we take data from 2014, we do see that this pure play SaaS and Cloud company is winning, and by rather staggering amounts. Check out this market share image.
CRM is crushing it, more than doubling Oracle's share and tripling Microsoft. We see Adobe (ADBE), IBM and CSCO (CSCO) as well. Further, the company doesn't target any specific customer segment which is allowing it grow so rapidly and to increase its market share.
Here's another way to look at it. This is worldwide revenue from SaaS for the first half of 2105.
That green bar at the top, that's Salesforce.
THE GOOD
CRM reported that unbilled deferred revenue was $4.29 billion, an increase of 29% year over year for the quarter. In an a fascinating moment of excitement, COO Keith Block said:
"We do three major releases a year that drive incredible innovation"
Source:
Investopedia
Last quarter, CRM's rather excited COO said:
"We are absolutely taking share from our competitors. [] We are seeing new logos expanding across geographies, and we are expanding our roster and expanding across our customers."
THE SECRET
We promised you a secret -- and here it is:
BusinessInsider
tells us: This might just be one of the best-kept secrets in Silicon Valley's venture-capital scene: Salesforce, the $50 billion cloud software maker, is beating all VC firms in funding some of the largest private cloud software companies in the world.
Yep, this company has its eye on all the new technologies and it has an ownership stake in more of them than every other firm, including the firm that backed Facebook (FB) as a start-up. Check out this chart: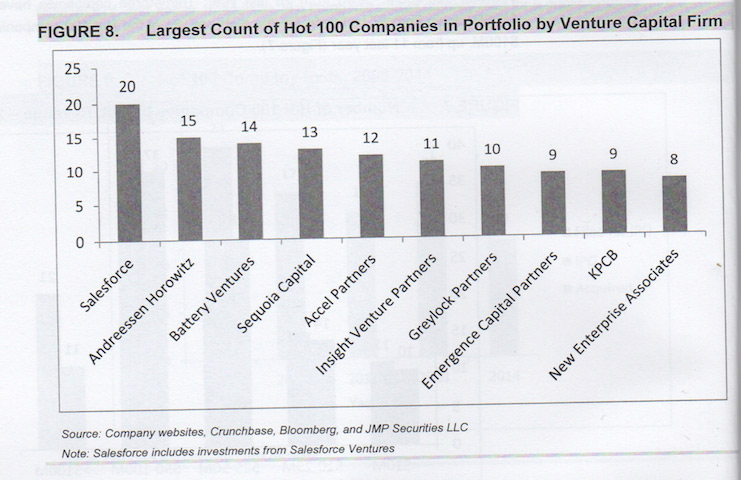 It's time to recognize that Salesforce is dominating a theme which is well on its way to $1 trillion annually across the globe.
WHY THIS MATTERS
While CRM is great, to find the 'next CRM,' or 'next 'FANG stock,' we have to get ahead of the curve. This is what CML Pro does. Our research sits side-by-side with Goldman Sachs, Morgan Stanley and the rest on professional terminals, but we are the anti-institution and break the information advantage the top 1% have.
Each company in our 'Top Picks' is
the single winner
in an exploding thematic shift like artificial intelligence, Internet of Things, drones, biotech and more. In fact, here are just two of the trends that will radically affect the future that we are ahead of: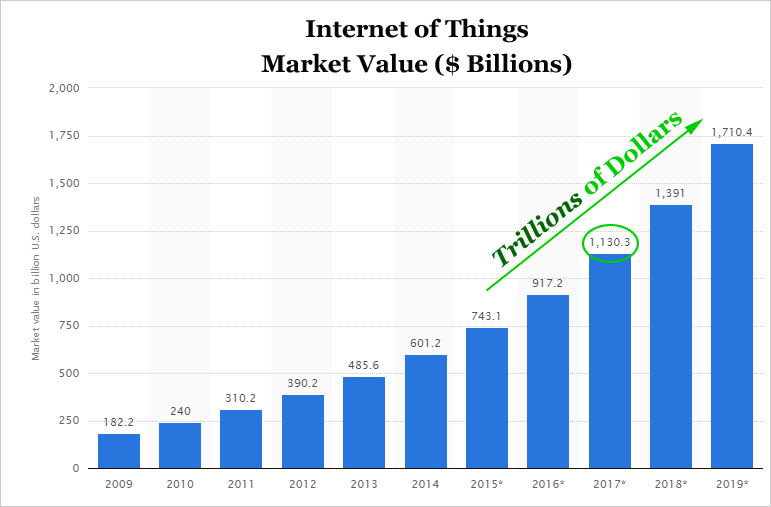 The Internet of Things (IoT) market will be measured in
trillions
of dollars as of next year. CML Pro has named the
top two companies
that will benefit.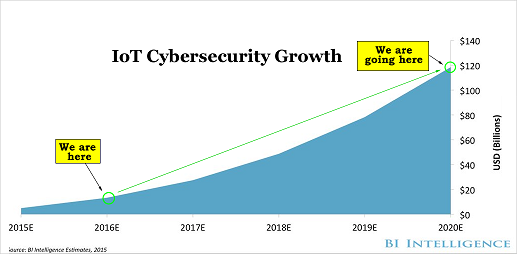 Market correction or not, recession or not, the growth in this area is a near certainty, even if projections come down, this is happening. CML Pro has named
the single best
cyber security stock to benefit from this theme.
These are just two of the themes we have idenitfied and this is just one of the fantastic reports CML Pro members get along with all the visual tools, the precious few
thematic top picks for 2016
, research dossiers and alerts. For a limited time we are offering CML Pro at a 90% discount for $10/mo. with a lifetime guaranteed rate.
Join Us: Get the most advanced premium research delivered to your inbox along with access to visual tools and data that until now has only been made available to the top 1%.
Thanks for reading, friends.