This Is The Most Compelling Biotech Stock in the World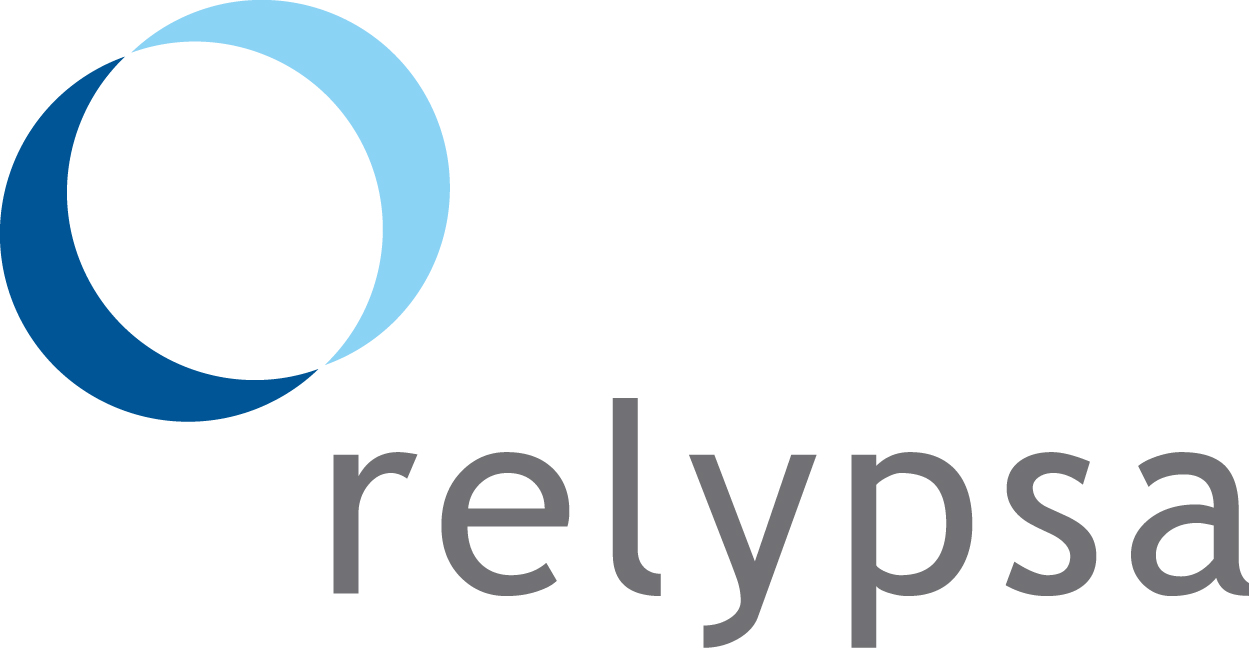 Relypsa, Inc.
THE SECRET
If any of the information we are about to cover feels like a surprise, in many ways it is. This is what an institutional research report reads like. It provides insights that until now have only been made available to the wealthiest 1%.
MASSIVE UPSIDE
While Celgene (CELG) with its incredible pipeline and oncology drug is breathtaking and Gilead (GILD) and its powerhouse Hepatitis C and HIV franchises is impossibly successful, and Biogen (BIIB) and its multiple sclerosis treatments or Amgen and its remarkable oncology line-up get the headlines -- these stocks don't have the potential to double or triple within a year.
We have to look further, with a careful eye, to find the gems that have legitimate potential to increase hundreds of percent. Enter Relypsa (RLYP).
Relypsa (RLYP) is our single 'Top Pick' for small cap biotech, making it just one out of fifteen companies we have identified as the leaders in breaking trends. The bullish thesis is breathtaking and
Wall Street is starting to catch on
.
As of this writing, the current stock price is $18, but the median price target from all 10 Thomson/First Call analysts is $45, which is 150% higher than the current price.
Further, Wedbush has a price target of
$86
, H.C. Wainwright has a price target of
$63
and Oppenheimer has a price target of
$55
. Morgan Stanley stands famously as the only firm with a sell rating on the stock.
We must also note that here have already been takeover rumors surrounding Merck and AstraZeneca, although a takeover is not a part of the bullish thesis.
On one side, this story we're going to tell you is one that seems so bullish and at the same time so steeped in fact that it will feel almost impossible -- but all of it's true. Then on the other hand, the company has accumulated an absolutely enormous 40% short interest. Here's the short interest accumulation:
So we will leave all opinion out of this piece. Friends, here come the incredible facts, and they are not disputed.
RISK
Before we dive too deep, remember, this is a small cap biotech -- understand the risk in these types of companies as investments.
PREFACE
Relypsa (RLYP) is a small-cap clinical stage biopharmaceutical company with a market cap of ~$700 million. The company has a single drug named Veltassa that treats hyperkalemia, which is a condition of fatal levels of potassium in patients with chronic kidney disease or heart problems. Veltassa is the first new medicine for hyperkalemia in more than 50 years with around 3 million people affected in the U.S. alone (
Seeking Alpha
).
Veltassa (the drug) won FDA approval on October 21st, 2015 and actual sales have begun as of January, 2016. Relypsa's drug is considered a vast improvement in terms of safety relative to the current treatment which is called Kayexalate. This is what Cowen and Co analyst Cristina Ghenoiu said ahead of the FDA's approval:
Kayexalate will soon be taken off the market due to its severe side effects [and] is not considered to be effective for long-term management by doctors and physicians.

Veltassa has several advantages over Kayexalate."
Source:
Reuters
Veltassa is expected to have an addressable market of 2.4 million to 3 million people and t reach peak sales of $1 billion. Relypsa entered into a two-year co-promotion agreement with Sanofi SA in August of 2015 to sell Veltassa in the United States.
THIS WHERE IT GETS CRAZY
AstraZeneca paid $2.7 billion to takeover ZS Pharma for its hyperkalemia drug
candidate
. Yes, while we can play the "price-to-sales" game all we want, a major pharma company has said outloud with its pocket book that just the chance of a drug approved in a year to treat hyperkalemia is worth more than $2.7 billion.
Further, a Citigroup analyst said (emphasis added):
"The valuation gap between ZSPH ($2.7B) and RLYP (~$800M) now stands at ~$1.9B, which is embarrassing from a market efficiency perspective for several reasons."
Source:
Street Insider
INTERNATIONAL
Before we get to the absurdly bullish part, please note that we have only discussed sales potential in the United States. Relypsa also owns all the rights to the drug in Japan, but it's the rest of the world that is still enormous.
The full details are in the
CML Pro Research Dossier
BLACK BOX
It turns out that on news of the drug approval, Relypsa stock actually
dropped
nearly 40% in one day. Yes, it dropped on the news of FDA approval.
Here is the actual black-box label:
The boxed warning says that other oral medications should be administered at least 6 hours before or 6 hours after Veltassa is taken. But, according to
Oppenheimer
, a market research survey of roughly 1,000 patients charts indicates that ~95-98% of the patients currently take drugs daily or every twelve hours.
That's right. Even if this warning has an impact, 95% to 98% of the population will be totally unaffected. And Wedbush said the issue is:
"easily addressable, a minor issue" and that it has no impact on its billion dollar sales projections, which account for the United States alone."
SALES
News on February 9th and February 11th was nothing short of astonishing. And then, February 12th happened.
First: On February 9th Relypsa held an investor conference call, and while the data is always good from the firm, one slide, one moment, one piece of information may have changed everything. Without further ado, here it is:
Nearly 65% of doctors
are very likely or extremely likely to prescribe the drug. That is simply breathtaking.
Second: On February 11th we learned this:
The PRNewswire just published an article from Spherix Global Insights entitled "Relypsa's Launch Of Veltassa Off To A Strong Start According To US Nephrologists." The company published survey results from 101 US nephrologists in late January 2016. Here's what we now know, on top of that investor presentation (emphasis added):
Prior to launch, but following the October approval, unaided awareness of Veltassa was high which likely paved the way for early trial.

20% of surveyed nephrologists have already prescribed Veltassa to at least one patient.

Beyond that group thatis already prescribing, 17% of surveyed nephrologists reported that they intend to start prescribing "right away."

Nephrologists report a high unmet need with a large pool of patients who would be considered candidates for Veltassa.
Source:
Spherix Global Insights
Taken together we now see that not only are an overwhelming majority of doctors 'extremely' or 'very' likely to prescribed the medicine, it appears that a large chunk have
already prescribed it
.
MEDICARE AND MEDICAID
The impossibly good news rolled in on February 9th and 11th, and then February 12th stunned everyone.
Centers for Medicare & Medicaid Service (CMS) have just added Veltassa to its calendar year 2016 Formulary Reference File on Thursday for all three dosage strengths of Veltassa listed on the label. The decision by CMS is both positive and early, with initial expectations calling for a March decision.
This affects about
1.8 million of the 3 million-plus Veltassa-eligable patient population
being covered by Medicare (
Street Insider
).
And what about that pesky "black-box warning?"
DDI DATA
On Janaury 25th ,
Relypsa
Announced Results From Veltassa Drug-Drug Interaction Studies in Healthy Volunteers. The data didn't have to do with approval, but rather the drug-drug interaction (DDI). I was
personally
on the conference call and this is what we learned:
It appears that Relypsa will get that blackbox warning down to three hours, if it's there at all. This data came out after the surveys were done that we discussed above. It appears that Relypsa is simply crushing it. Well regarded biotech analyst Adam Feuerstein, Verified account of TheStreet.com, tweeted this:

The full details are in the
CML Pro Research Dossier
And then we learned
even more
.
EARNINGS
Relypsa surprised the market when it announced that it will report its fourth quarter and full year 2015 financial results on Wednesday, February 24, 2016, after the close of financial markets.
Why does this matter?
For the last two-years earnings were announced on March 17, 2014 and March 11th, 2015. Everyone, including us, expected earnings to be announced right around the same time this year. The two-weeks 'ahead of schedule' timing is one of three things:
See the full CML Pro research dossier
Relypsa May be Ready to Explode
CONCLUSION
Fact
: AZN believes a drug
candidate
for hyperkalemia is worth north of $3 billion.
Fact
: Analysts abound believe that $1 billion in sales at just a 5% penetration rate in the United States
alone
is achievable for RLYP's Veltassa.
Fact
: RLYP has a market cap of $700 million including $395 million in cash, yielding an enterprise value of just $400 million.
Fact
: RLYP's drug is the first new medicine for hyperkalemia in more than 50 years with around 3 million people affected in the U.S. alone.
Fact
: RLYP has already started selling its drug and a survey showed that 65% of nephrologists are 'extremely likely' or 'very likely' to prescribe the drug.
Fact
: RLYP's drug did get a "black-box" label warning but that warning
does not surround safety indications
but research study showed that 95%-98% of people will be totally unaffected by the 12-hour black-box safety indication.
Fact
: RLYP DDI data shows that the blackbox warning could be lessened or even dropped.
Fact
: With the stock trading at $18 as of this writing, Wedbush has a price target of $86 and Oppenheimer has a price target of $55.
Fact
: Without an approved drug, RLYP stock has traded over $40. As of this writing it's $18.
Probably True
: Within 18-months, RLYP will begin to generate revenue from European sales of its drug.
WHY THIS MATTERS
As we said at the top -- if any of the information we just covered feels like a surprise, in many ways it is. This is what an institutional research report reads like. But while CML Pro research sits side side-by-side with research from Goldman Sachs, Morgan Stanley, and the rest, we are the anti-institution, and make this type of research available to our retail family
for just $10 a month
.
Relypsa is one of just a precious few 'Top Picks' from CML Pro. Each company identified as the single winner in an exploding thematic change like artificial intelligence, Internet of Things, drones, mobile pay and more. In fact, here are just two of the trends that will radically affect the future that we are ahead of: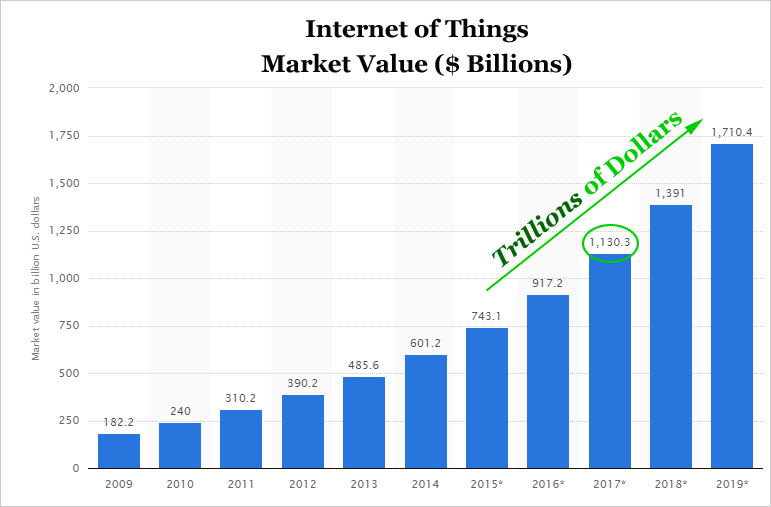 The Internet of Things (IoT) market will be measured in
trillions
of dollars as of next year. CML Pro has named the top two companies that will benefit. Here's cybersecurity: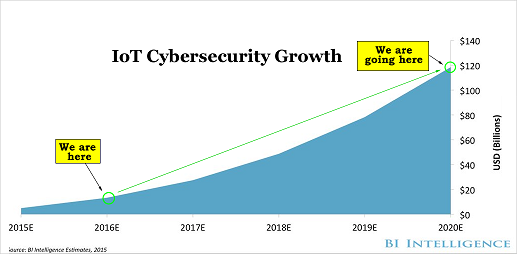 There's just no stopping the growth in the need for cyber security and we are right at the beginning. CML Pro has named the single best cyber security stock to benefit from this theme.
These are just two of the themes we have identified and this is just one of the fantastic reports CML Pro members get along with all the visual tools, the precious few
thematic top picks for 2016
, research dossiers and alerts. For a limited time we are offering CML Pro at a 90% discount for $10/mo. with a lifetime guaranteed rate.
Join Us: Get the most advanced premium research delivered to your inbox along with access to visual tools and data that until now has only been made available to the top 1%.
The author is net long Relypsa.
Thanks for reading, friends.
Please read the legal disclaimers below and as always, remember, we are not making a recommendation or soliciting a sale or purchase of any security ever. We are not licensed to do so, and we wouldn't do it even if we were. We're sharing my opinions, and provide you the power to be knowledgeable to make your own decisions.
Legal
The information contained on this site is provided for general informational purposes, as a convenience to the readers. The materials are not a substitute for obtaining professional advice from a qualified person, firm or corporation. Consult the appropriate professional advisor for more complete and current information. Capital Market Laboratories ("The Company") does not engage in rendering any legal or professional services by placing these general informational materials on this website.
The Company specifically disclaims any liability, whether based in contract, tort, strict liability or otherwise, for any direct, indirect, incidental, consequential, or special damages arising out of or in any way connected with access to or use of the site, even if we have been advised of the possibility of such damages, including liability in connection with mistakes or omissions in, or delays in transmission of, information to or from the user, interruptions in telecommunications connections to the site or viruses.
The Company make no representations or warranties about the accuracy or completeness of the information contained on this website. Any links provided to other server sites are offered as a matter of convenience and in no way are meant to imply that The Company endorses, sponsors, promotes or is affiliated with the owners of or participants in those sites, or endorse any information contained on those sites, unless expressly stated.