ROKU Is Gaining Momentum, Even from Last Quarter-- and Now Has Google By Its Side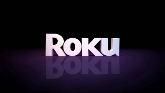 ROKU Is Gaining Momentum Even from Last Quarter-- and Now Has Google By Its Side
Date Published:
2018-10-04

Written by: Ophir Gottlieb

This is a snippet from the original CML Pro dossier published earlier.

This article was updated on 10-12-2018, the final section covers yet more data.


LEDE
Even after a stellar Q2 reporting period, ROKU's app popularity on the iPhone and Android rose again from Q2 to Q3. Further, the competitive attack from Amazon has brought out another tech giant -- Google and Roku have partnered.
STORY
We wrote about ROKU's growth, its trajectory, and the market it is pursuing along with its strategy, in a prior post Roku Aims To Be The Facebook Of TV.

Today we update some of that material, before the next earnings release, which is due out in early November.

We added Roku (NASDAQ:ROKU) to Top Picks on 28-Nov-17 for $47. As of this writing it is trading at $66.79, up 43%.


Q3 Updates
We will share just a snippet of the data and research from CML Pro, here. This data comes from App Annie and Similar Web.

First we look at the ROKU app in the Apple Store.

ROKU's overall app rating has risen from 281 on or near the end of Q2 (6/30/2018)to 152 at the end of Q3 (9/30/2018).

Diving deeper into the details, we can hone in on the "Entertainment" category for the Apple App Store.

ROKU's app within the entertainment category has risen from 24 on or near the end of Q2 (6/30/2018). That rating, as of the end of Q3 (9/30/2018) was up to 8.

Those same rankings, but from the Google Play Store are as follows:

Overall, the app went from 181 up to 134.

Within entertainment, the app went from 16 to 13.


GOOGLE AND ROKU MAKE NICE
The most recent data we have is that Roku had 37% of the streaming market, versus 25% for Amazon, with Google losing share and Apple (NASDAQ:AAPL) holding its own with 15% market share.

But, just as Google's own streaming device has faded from the top 3, the tech giant reached a hand out to Roku. On September 24, 2018 we learned that Roku had partnered with Google Assistant, even delaying its own entertainment assistant. We believe this is the beginning, not the end of a potentially blockbuster relationship.

Roku also announced that they would be partnering with Spotify and Pandora Premium, meaning RokuTV users could use Google Assistant to control the volume and playback of their music, including paired Roku wireless speakers, along with their TVs.

We were looking for one of the tech giants to reach out to Roku and Amazon's competitive push has likely hastened that connection. Here comes Roku, with Google.


UPDATE - 10-12-2018
Another measure of the ROKU channel success can be seen directly through the Roku device app rankings. In early October, the Roku Chanel had cracked the top 10 of most popular apps. Just yesterday we noticed that the Roku Channel is now up to #9.



Roku Operating System Most Popular Channels


So. it is gaining traction very quickly. But there's another datum point -- it is the ranking in popularity of the free channels.



Roku Operating System Most Popular Free Channels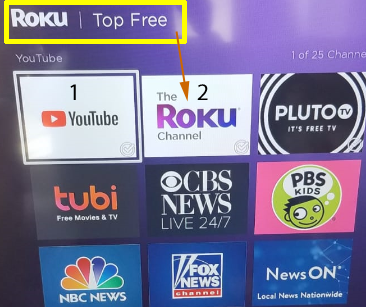 Yep, there is the giant that is YouTube, and then there is the Roku Channel.

We can see that the Roku Channel is gaining momentum in a number of ways, from mobile app downloads, to actual usage on the operating system itself. But we can also see how enticing a Google / Roku partnership could be -- that would be utter dominance in the free app world of streaming TV, and Google knows it.


WHY THIS MATTERS
It's understanding technology that gets us an edge to find the "next Apple," or the "next Amazon." This is what CML Pro does. We are members of Thomson First Call -- our research sits side by side with Goldman Sachs, Morgan Stanley and the rest, but we are the anti-institution and break the information asymmetry.

The precious few thematic top picks for 2018, research dossiers, and alerts are available for a limited time at a 80% discount for $29/mo. Join Us: Discover the undiscovered companies that will power technology's future.

Thanks for reading, friends.

The author is long shares of ROKU at the time of this writing.

Legal
The information contained on this site is provided for general informational purposes, as a convenience to the readers. The materials are not a substitute for obtaining professional advice from a qualified person, firm or corporation. Consult the appropriate professional advisor for more complete and current information. Capital Market Laboratories ("The Company") does not engage in rendering any legal or professional services by placing these general informational materials on this website.

The Company specifically disclaims any liability, whether based in contract, tort, strict liability or otherwise, for any direct, indirect, incidental, consequential, or special damages arising out of or in any way connected with access to or use of the site, even if we have been advised of the possibility of such damages, including liability in connection with mistakes or omissions in, or delays in transmission of, information to or from the user, interruptions in telecommunications connections to the site or viruses.

The Company make no representations or warranties about the accuracy or completeness of the information contained on this website. Any links provided to other server sites are offered as a matter of convenience and in no way are meant to imply that The Company endorses, sponsors, promotes or is affiliated with the owners of or participants in those sites, or endorse any information contained on those sites, unless expressly stated.